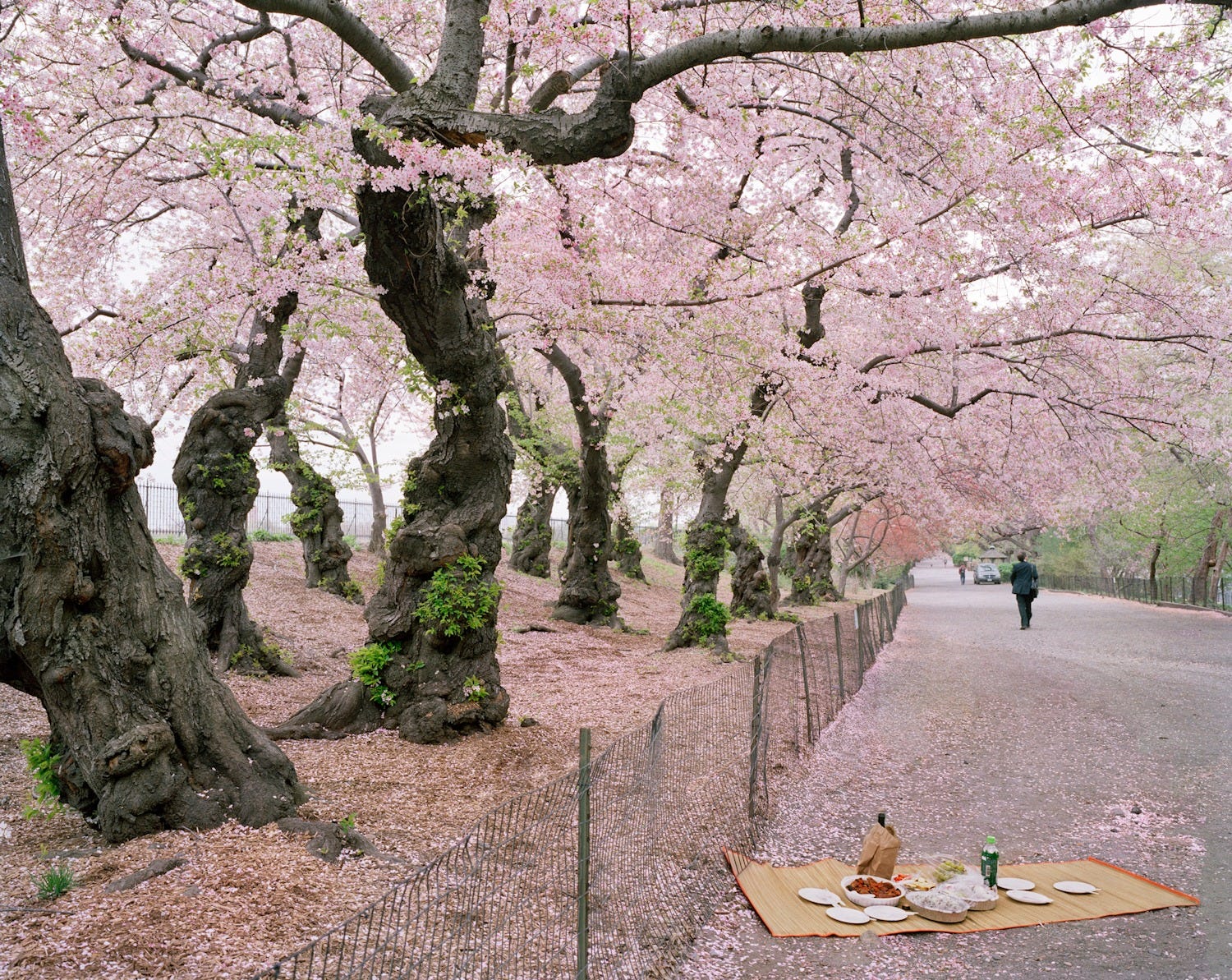 Home and Home - New York in My Life -
2006 - 2015


Sakura (cherry trees) in Central Park, New York
A dining room in Brooklyn
artist statement

Walls with windows and doors form the house,
but the empty space within it is the essence of the house.
- from The Uses of Not, Lao Tse
In this body of work, Home and Home: New York in My Life, I explore what constitutes the concept of home, as an immigrant who chose to live in New York. Tangibility versus intangibility are brought up, and added to the discussion. How do we assess or assume home?
My relocation to New York is not about overcoming a culture that is distinct, but encountering and understanding cultural disparity and similarity. Living in NYC highlights the intangible aspects of cultures today that include language, myth, mind-sets, daily customs, social class issues, and identity. The diverse sense of femininity provides me other vantage point to examine the collective consciousness in the cities.
I am bringing up positions of custom, holiday, architecture, dress, food, location, and home design as a means to explore how culture is being inter-mixed or is remaining unchanged at a microcosmic level, and how national identity and sensibility are maintained or relinquished through living in a cross-cultural city life. The more understanding of cultural contrasts I have, the more I feel closer to the U.S, and so my space in New York is psychologically being expanded.
A new point of view has been added to my life and work. I gave birth to my baby in New York and became a mother. This has enormously shifted my state of mind and lifestyle. The project or new chapter will be continued with the unknown transitions.

Satomi Shirai
2015



アーティスト・ステートメント

戸コ牖ユウを鑿ウガちて以て室シツを為る。
其の無に当りて室の用有り。
(現代語訳:窓を開け、扉をこしらえて、部屋を作る。
中の空間(無)の部分が部屋の働きをしている。)
老子「無用の用」より
この作品シリーズ「Home and Home: New York in My Life / ホーム アンド ホーム: ニューヨーク イン マイ ライフ」では、東京からニューヨークに移り住んだ者のひとりとして、「ホーム/家」の概念を探り、制作しました。そこでは、形の有るものと無いものが深く関わり、考察やアイデアが展開していきます。私たちは、どのように「ホーム/家」という感覚を持つのだろうか?
ニューヨークでの生活は、文化間の差異を克服することではなく、その違いに出会い、理解していくことにあると思っています。ニューヨークに住むことで、それぞれの文化の無形の部分、例えば言語、神話、考え方、習慣、社会階層やアイデンティティを特に意識させられます。また、ここで見かける多様な女性性に、それぞれのコミュニティの集団意識を感じます。
慣習、祝祭日、建築、服装、食べもの、場所、家のデザインなどの位置づけに注目しています。個人の生活では文化がどのように混在、または変化なくとどまっているのか、そして、国民性やその感性は異文化間の都市生活の中でどのように維持され、または手放されるのかを探っています。
「家とは何か?」という問いかけの発端、そして、私たちが当たり前のように思っているものをいかに伝えているか、ミニチュアを使った制作で更に探ります。文化の差異をより理解していくに従い、ニューヨークへの親しみは増し、この街での私の居場所が精神的に広がって行くのを感じます。
近頃、私の生活と作品制作において、新しい視点が加わっています。この街で妊娠、出産をして、母親になりました。そして精神状態やライフスタイルが大きく変化しています。今後、このシリーズは、または新しい章として、この未知の展開と共に続く予定です。

2015年 白井里実